I never knew staying overnight in a shipping container was on my bucket list. But apparently, it was in very small type somewhere near the bottom.
Now, after a couple of nights in this cool shipping container Airbnb in Seoul, I can tick it off.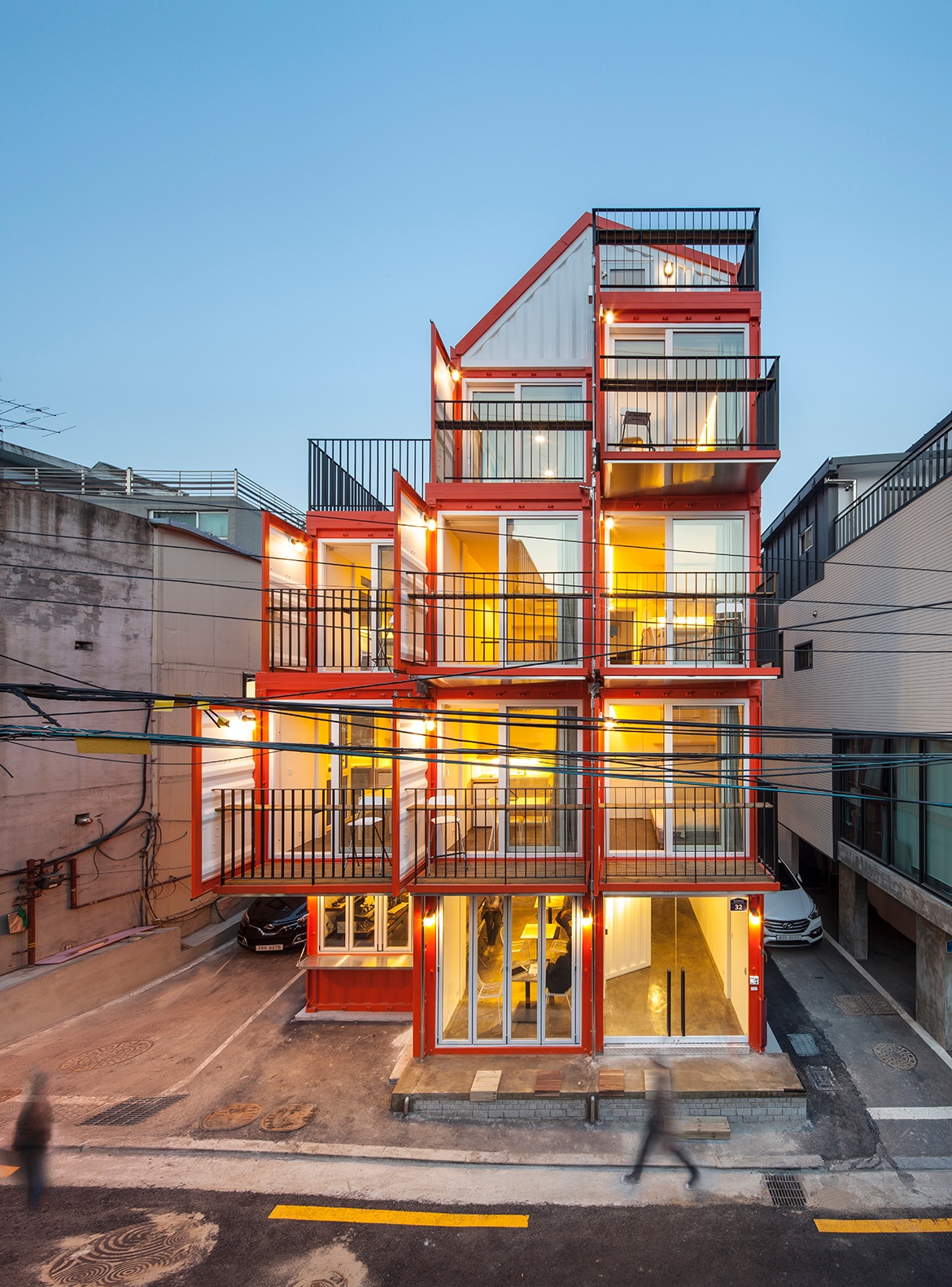 The "Orange Cube" building is constructed of 14 shipping containers. It's located a little west of the insanely popular Itaewon area.
The Hangangjin subway stop is a five-minute walk away via pedestrian bridge. And there's a CU convenience store just down the alley — it's where we picked up our ramen, soju and beer supplies.
The location is simply perfect if you want a local, quiet home to come back to away from Seoul's noise and big crowds.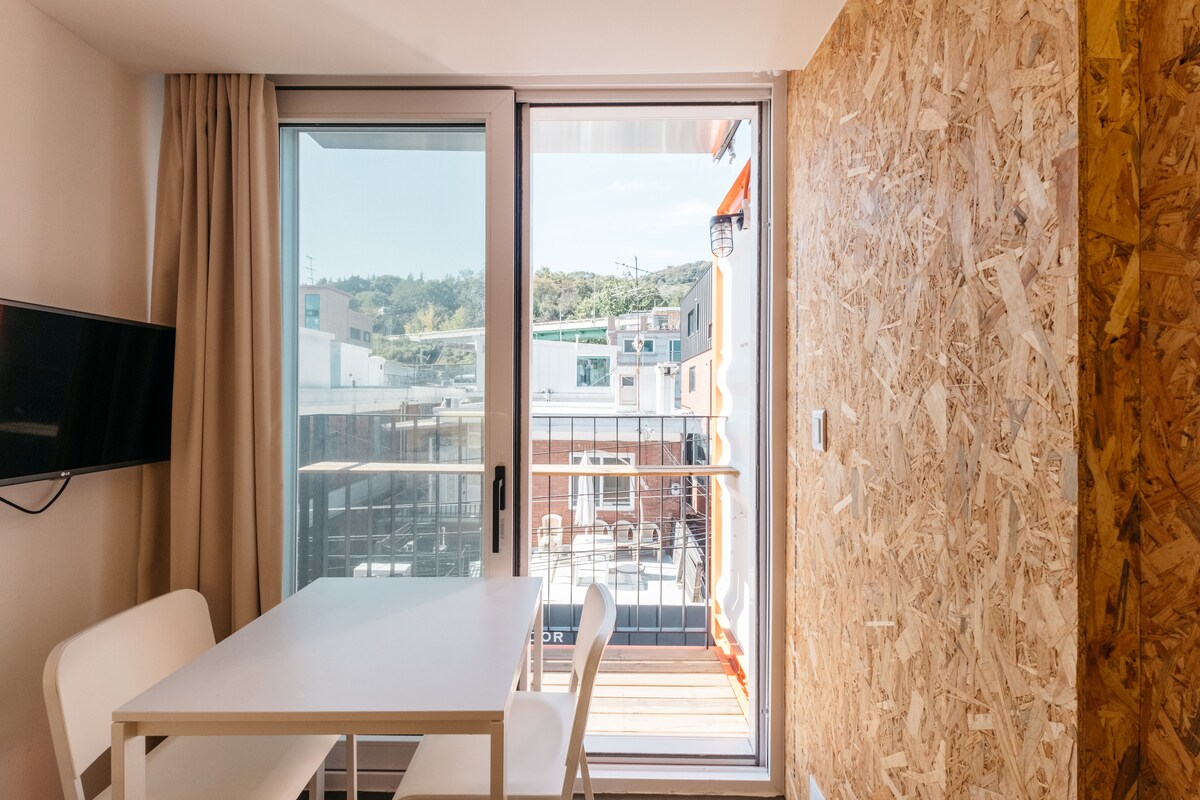 There are three types of units in the building: a penthouse, duplex units and T-shaped units. Each unit has a cute balcony with a view looking over the neighborhood.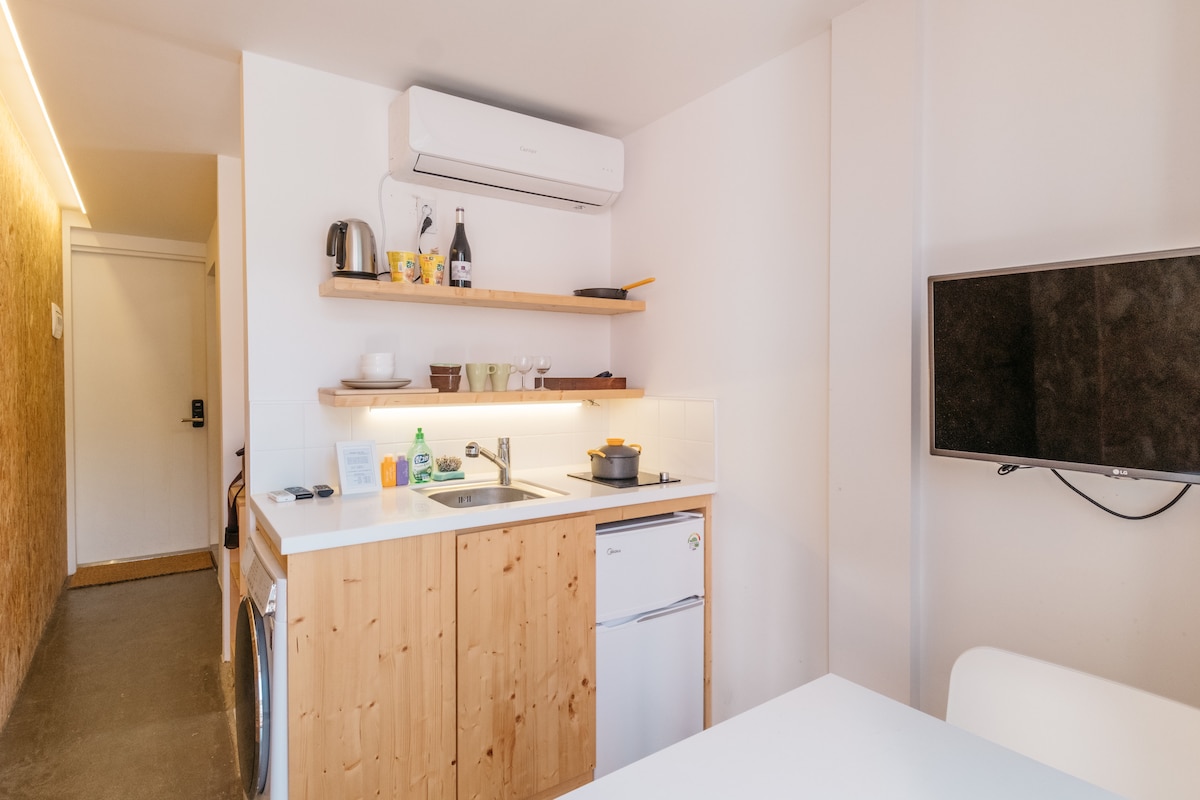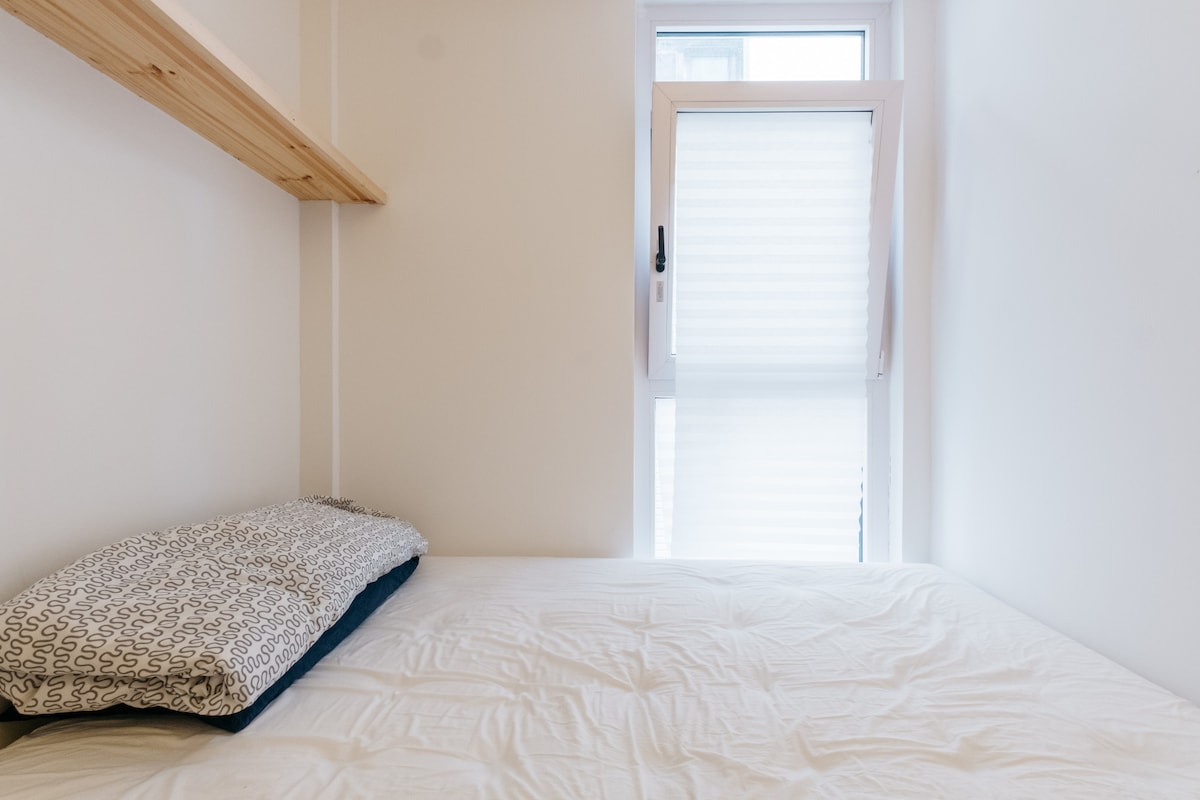 We stayed in a duplex on the second floor. The kitchen and bathroom were upstairs, with two bedrooms downstairs.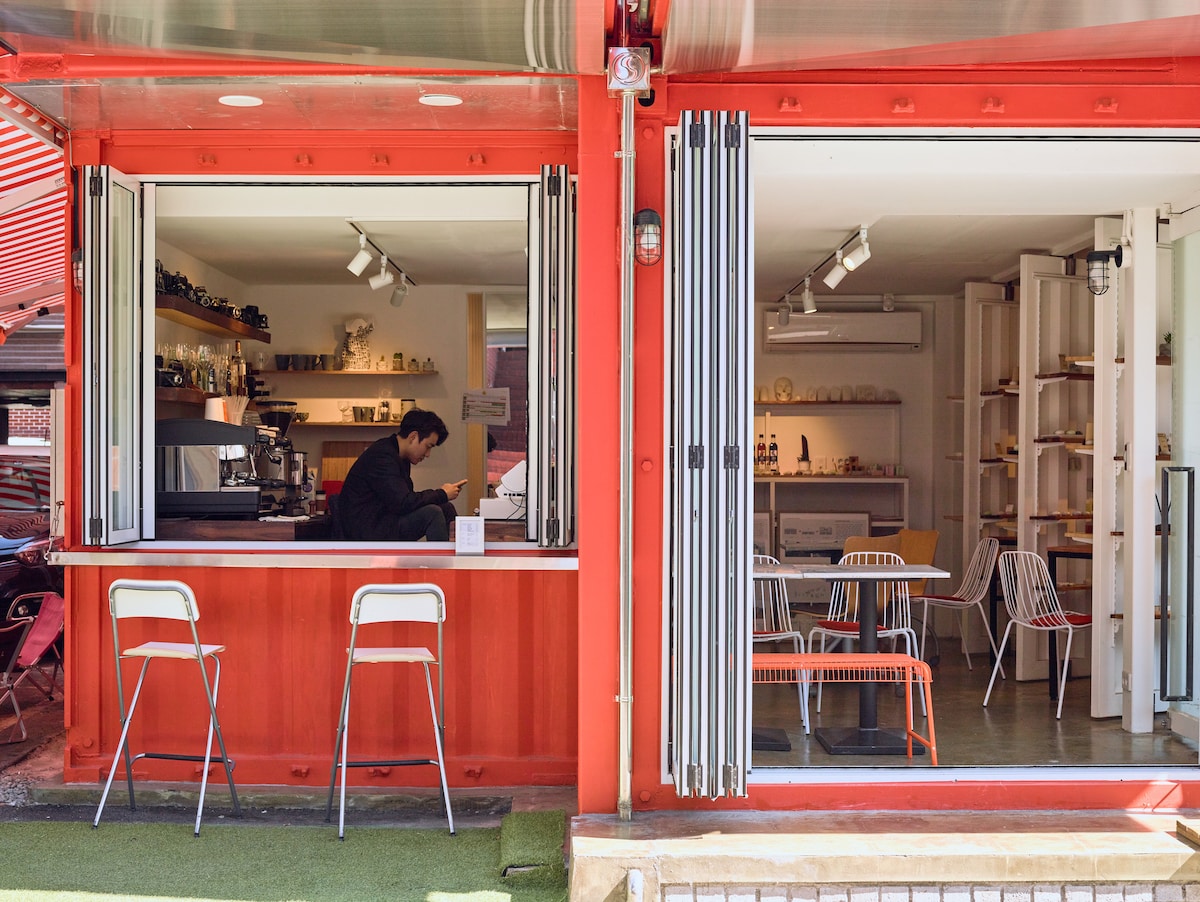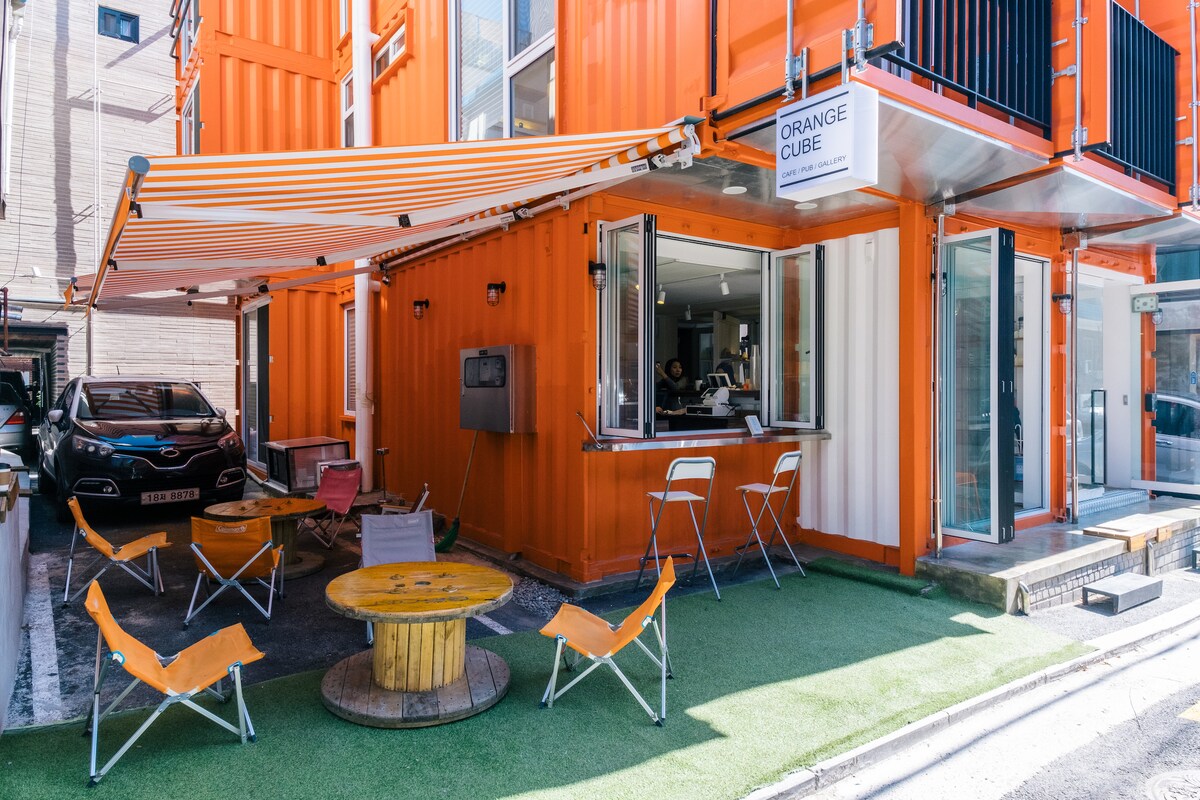 Orange Cube is hosted by the young Seoul architect who designed it, Daewon Kwak. He runs his Design Guild office on the ground floor.
Daewon's team also operates a cafe — a convenient spot to pick up your morning coffee on your way to explore the city.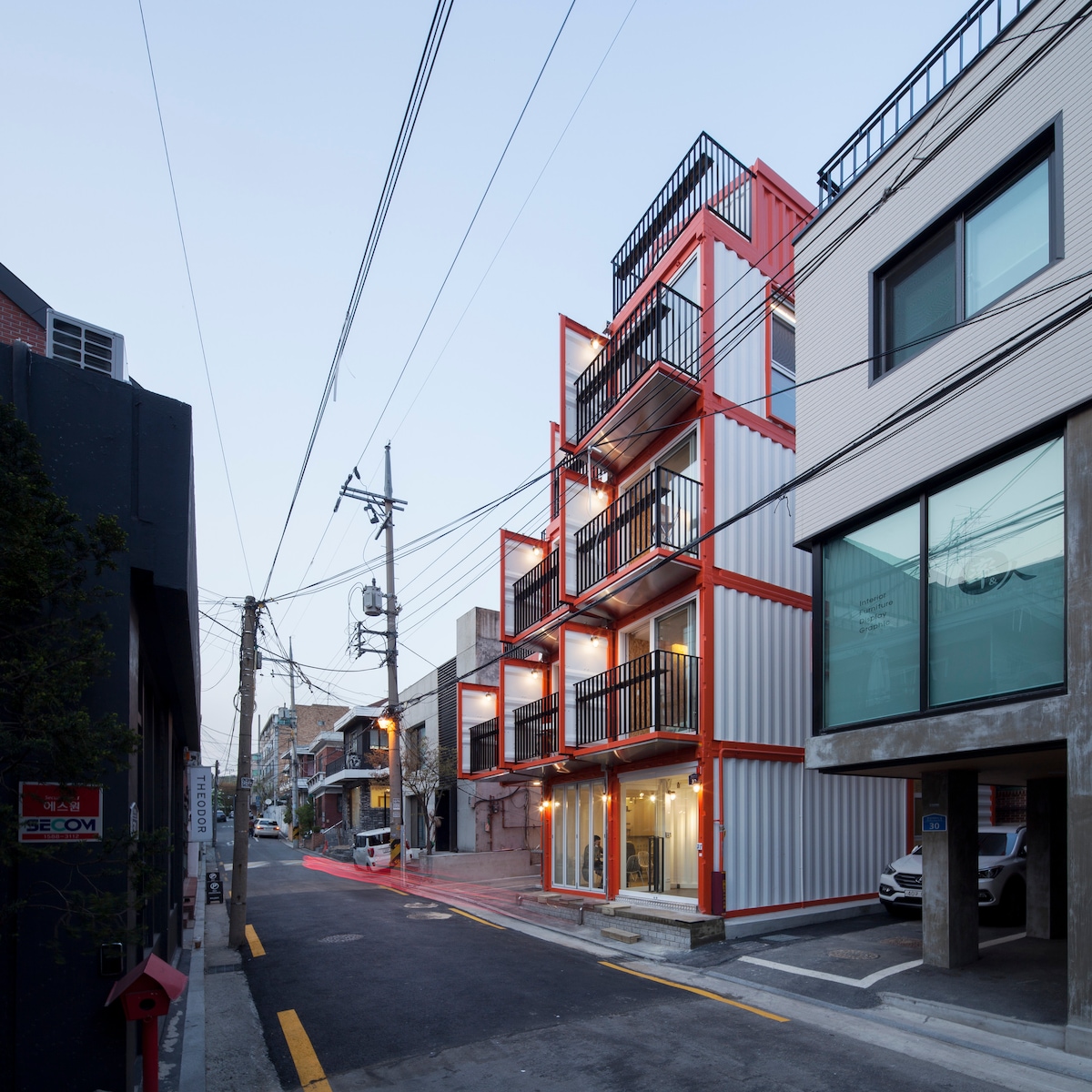 Here's the Airbnb listing for Orange Cube.
If you're new to Airbnb, feel free to use my referral link for 1,000NT in free credit for your first booking. 
—
Thanks to Daewon at Orange Cube for hosting us for one night. This was written independently by me and all opinions are my own.
Image credit: Orange Cube for Airbnb