This year, there have been a few big announcements about flashy international architecture studios winning big projects in Taipei.
It's had me thinking: what classifies as "modern Taiwanese architecture" nowadays? And with so many outsiders making their mark, is the local point of view becoming irrelevant?
So it's reassuring to see small interior design projects like this Kaohsiung apartment renovation project by Hao Design studio.
Designed for a young family, the apartment has been renovated into a flexible living space that addresses some of the common Taiwanese lifestyle factors we all know too well.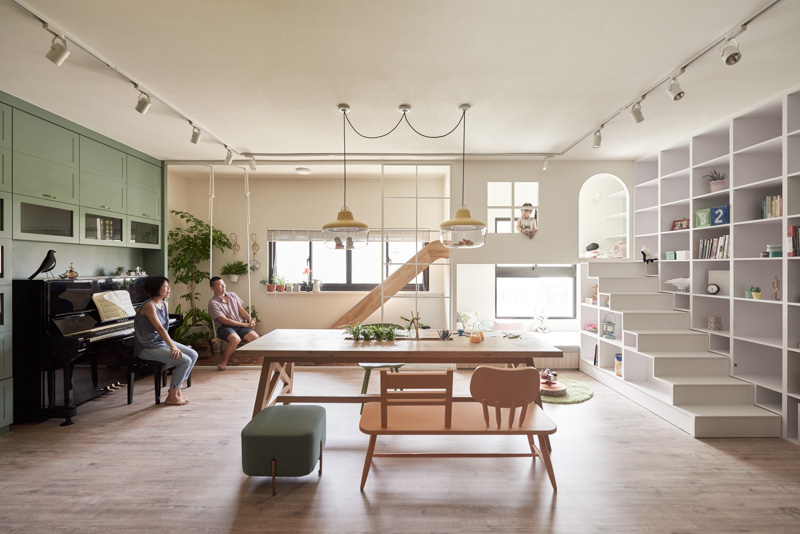 Formal living areas are out. Instead, the family wanted an open-plan living space centered around the kitchen and dining areas. This lets the parents interact with their daughter, whose play area is on one side of the main living area.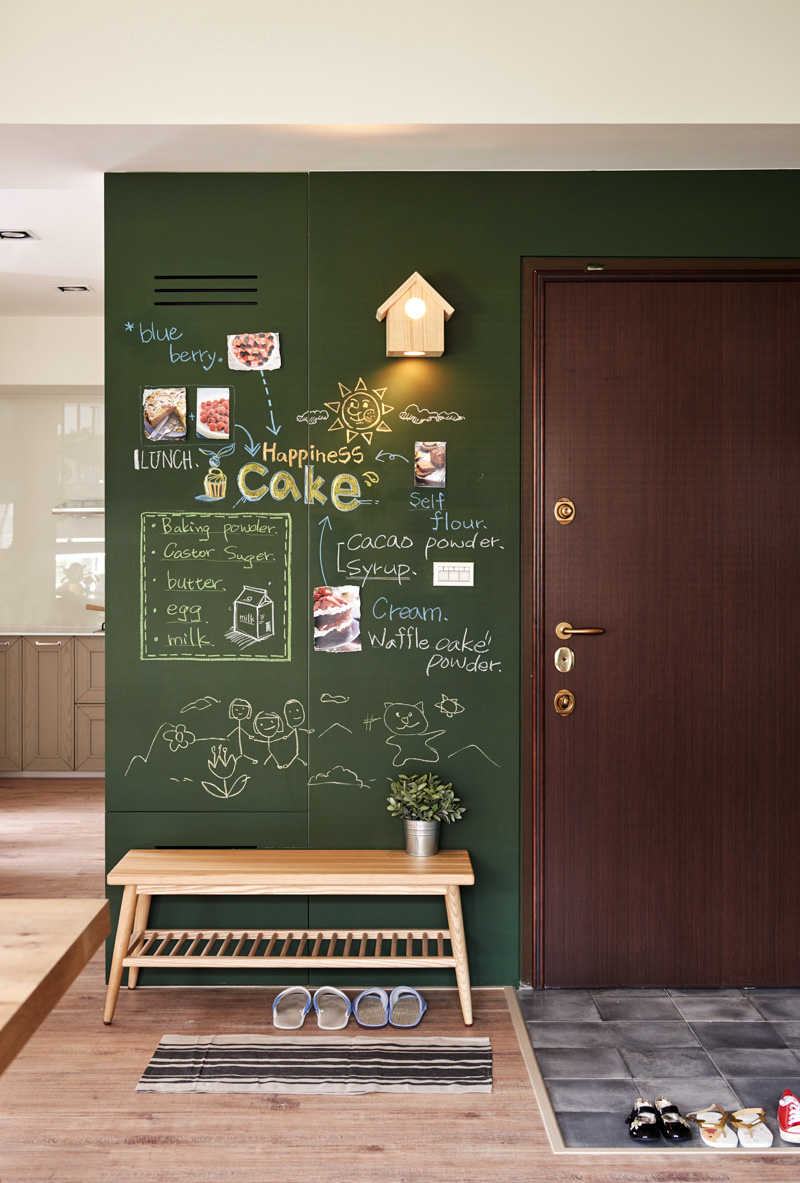 The entryway has a tiled area for the family's outdoor shoes, and a small bench where they can change into house slippers.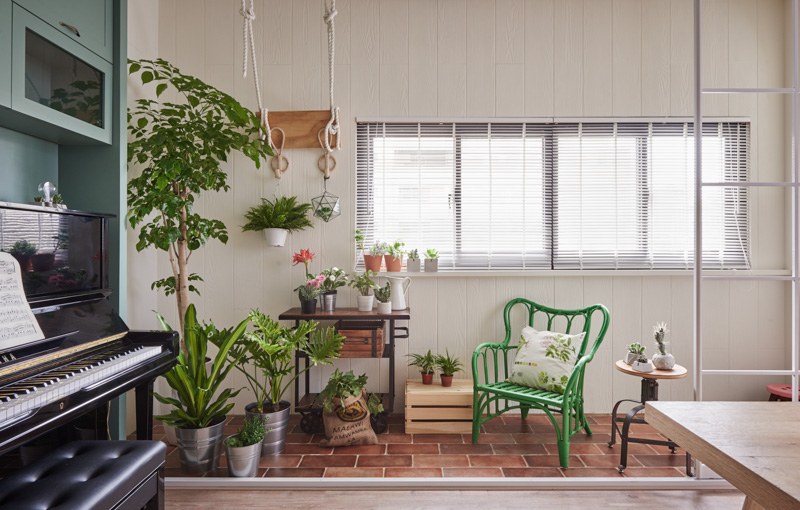 Indoor plants are a key feature in the home. There's a tiled "veranda" area that can be easily hosed down. Note the play swing (hung against the wall).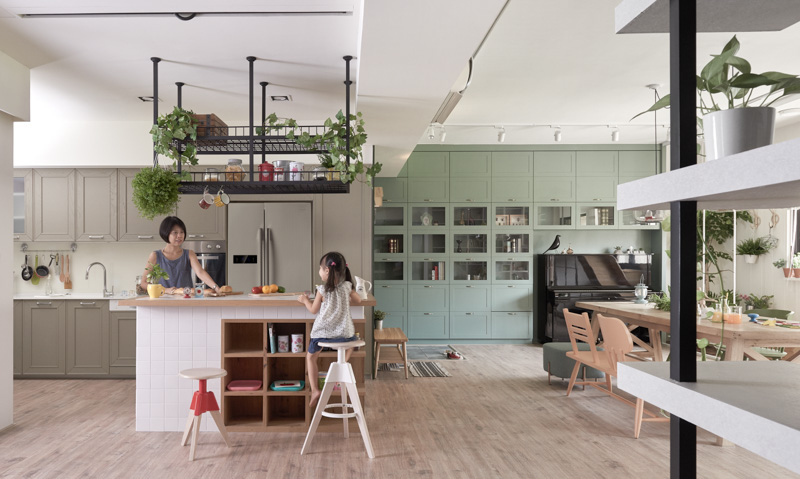 Instead of a closed kitchen, an island keeps the space open and casual. Their daughter can read or play in view of the parents during meal prep.
You can't have a Taiwanese home without a piano, can you?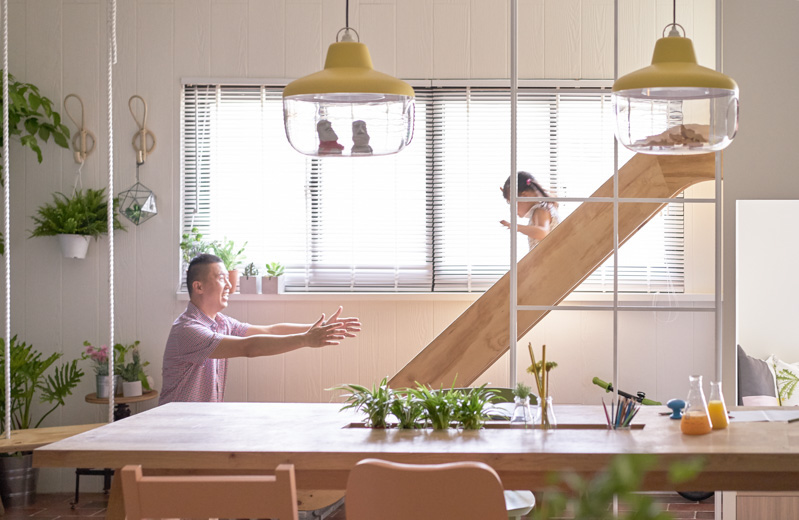 This slide is so cool. It's removable and can be stored away to make more room on the veranda.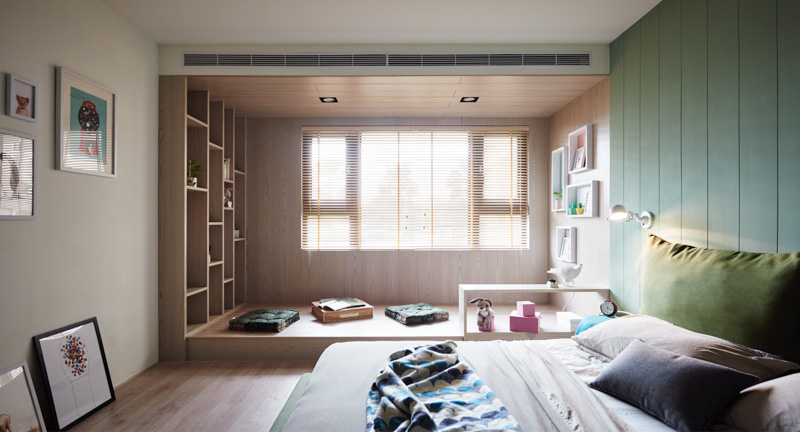 The bedrooms have lots of natural light, and most importantly for a Taiwanese home, a discreet central air conditioning system.
—
Photos by Hey!Cheese