This holiday season, consider supporting local culture, creators and brands with these Taiwanese gift ideas! Of course, a box of tea or a bottle of Kavalan works too…
Stackable Bamboo Plates from Tzulai
For picnic or camping aficionados, give these colorful bamboo plates from Taiwanese homeware brand, Tzulai. A set of four is 1,280TWD. Order here on Pinkoi.
Beauty Products by Lilla Fé
For the beauty addicts in your life, Lilla Fé is a Taiwanese beauty brand making perfume, perfume sticks, cologne sticks, scented soaps and lip balms with interesting flavors like root beer, guava and honey tea. Shop their Pinkoi store.
Personalized Ceramics from Mao's Studio
For the kids in your life, order a ceramic bowl from Mao's Studio on Pinkoi and have it customized with their name and face for 1,660TWD. Or take them to Mao's Studio in New Taipei City to design their bowl in person for 880TWD.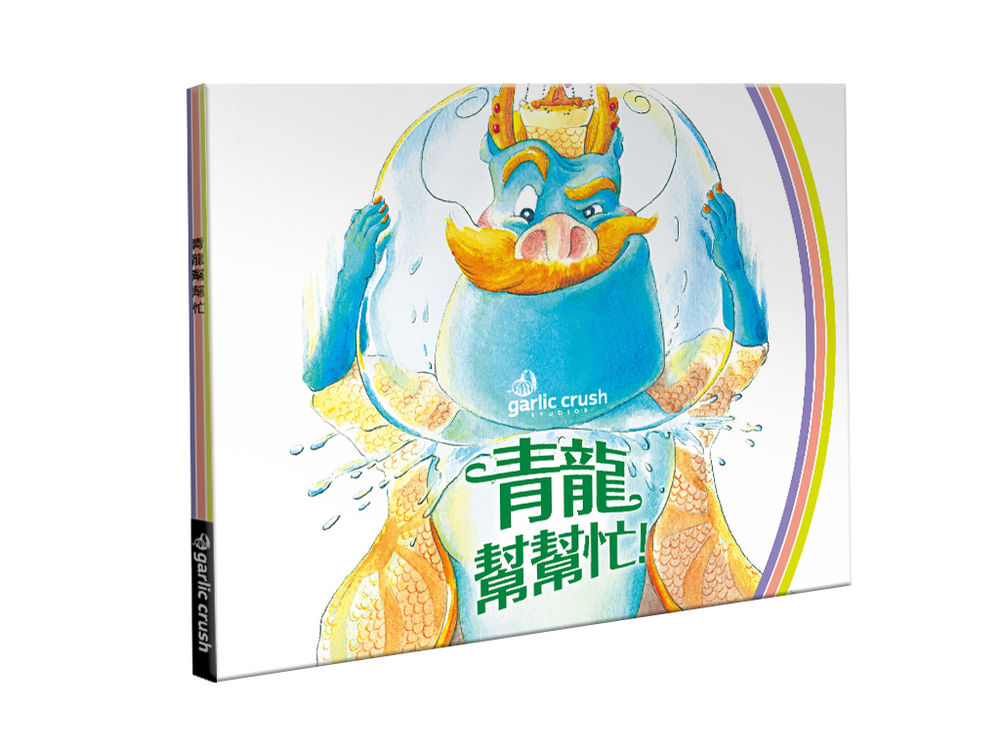 "Help! Dragon King!" Illustrated Children's Book by Garlic Crush Studios
Another one for the kiddos! This is the first children's storybook from new Taipei-based book publisher, Garlic Crush Studios. Their mission is to tell fun, creative stories to inspire fun and creativity in kids. You can buy from Eslite or directly from their website.
Bopomofo tee by Hey Sun
For anyone (still) learning pingin, give a bopomofo tee from boutique brand, Hey Sun. They have colorful tees and pants in both adult and kid sizes. Plus bags and cushions too. Shop their Pinkoi store.
Wind-up Music Boxes by Wooderful
For anyone who's a sucker for cute stuff (which is everyone), pick up a wooden music box (without the box) by Wooderful. There are all types of crazy fun designs, each handmade. See them in person at any Eslite retail store.
Chopsticks Set by Wood Into Thirds
For college graduates and newlyweds, there's nothing more practical than a classic set of wooden chopsticks. This pack of 12 from Taiwanese brand Wood Into Thirds sell for 560TWD. Shop their Pinkoi store.
Green Island by Shawna Yang Ryan
For the history buffs, Green Island by Honolulu-based writer, Shawna Yang Ryan would be a great pick. It tells the stories and struggles of the Tsai family in Taiwan. It was An Amazon Best Book of February 2016.
Eat Drink Man Woman: The DVD
For everyone you know with family drama (and who doesn't?), you can't go wrong with Ang Lee's Eat Drink Man Woman. Also perfect for anyone who's homesick for Taiwan. Or anyone who doesn't know anything about Taiwan. You get the picture…
Cross Stitch Kits from Xiu Crafts
For everyone crafty in your life, cross stitch kits from Taiwan-based Xiu Crafts will probably be a hit. They work tirelessly to translate Chinese and Taiwanese artists' brushstrokes into cross stitch symbols. Prices vary depending on size and level of difficulty. You can purchase online or from Eslite.
Dating App Credits for AiMatchMaker
For the singles in your life, I double dare you to give the opportunity to find — and keep — love. Taipei-based startup, AiMatchMaker is an online dating app that matches ethnic Chinese from all around the world. Think of it as the J-date.com for Mandarin speakers. You'll be buying virtual "drinks" your friends can use in-app to connect with potential dates.
Futureward Membership
For the pajama-wearing, work-from-home freelancer in your life, give the gift of office space. Futureward is a coworking space in Songshan District that offers 10-day passes for 2,500TWD and one-month passes for 5,000TWD. Email admin@futureward.com to arrange a gift membership.
Gogoro Smartscooter
Let's be honest, you'll probably be buying this one for yourself. And I can't blame you — Gogoros are gorgeous. With the 25,000TWD government rebate, the Gogoro Plus is 83,000TWD. I'm sure you deserve it!
—
Some more Taiwanese brands where you can shop for great gifts:
Douchanglee and Metaformose for fashion and accessories.
北緯23.5 for face masks and natural skincare products.
Also check out last year's Taiwan Gift Guide for Foodies…